News
RIGA UNITED WIN BALTIC FOUR CUP
31 / 10 / 2015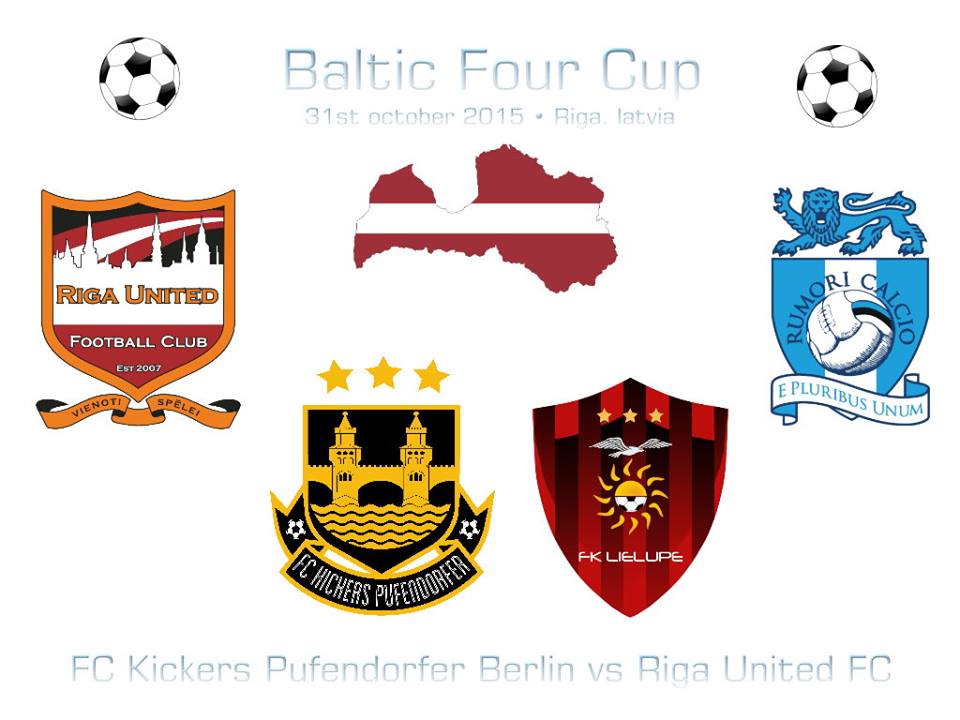 Riga United kept 3 clean sheets as they took the Baltic Four Cup.
We are pleased to announce that Riga United won the 'Baltic Four' friendly competition today. As described in the title, 4 teams took place, from Germany FC Kickers Pufendorfer Berlin, from Estonia FC Rumori Calcio and from Latvia Riga United FC and FK Lielupe.
United won all of their games 4-0, 1-0 and 2-0 respectively. They finished top of the table.

Club captain Alex Alunāns took between the sticks and the Riga United team was mostly made up of 2nd team players and trialists.
We would liked to thank all the teams who took part. It is great to raise awareness for each of the clubs and their aims and we hope we made some friends from it. We hope to do something similar next year and the other teams enjoyed the experience.
Also, well done to the Riga United players, who came down to play today.