Under-6 Team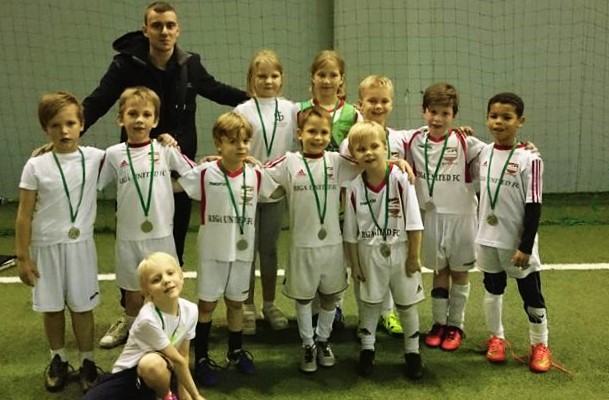 Our youngest team, Riga United under-6 is a great introduction into football for any young boy or girl. Football classes are fun with the emphasis on developing individual technique and behaviour and enabling the young footballer to fall in love with the beautiful game. At this age, mini-football is the priority with our coaches fascilitating the ideal atmosphere for young children to learn and have fun. We have a male and female coach for this group as we feel our young children benefit from having both male and female role models.
Mūsu jaunākā komanda, Riga United U-6 būs lielisks pirmais solis futbolā jebkuram zēnam vai meitenei. Treniņi ir jautri un uzsvars tiek likts uz individuālās tehnikas ​​un uzvedības attīstīšanu, tādējādi ļaujot jaunajam futbolistam iemīlēt futbolu. Šajā vecumā, mini-futbols ir prioritāte. Mūsu treneri rada ideālu atmosfēru bērniem, lai tie mācītos un jautri pavadītu laiku. Mums ir vīriešu un sieviešu treneri šai grupai, jo uzskatām, ka mazi bērni gūst labumu no vīrieša un sievietes līdera.
Coach profiles
Edgars Arakelyans joined Riga United as a player from Premier League Skonto Riga in 2008, after spending eight years with the former Latvian champions. Edgars has been coaching for United for three years, because, as he says, 'football is my life'.
Edgars Arakeljans pievienojās Rīgas United kā spēlētājs no kluba Skonto Rīgā 2008.gadā, pēc astoņiem pavadītiem gadiem ar bijušajiem Latvijas čempioniem. Edgars ir trenējis Riga United trīs gadu un uzskata, ka "futbols ir mana dzīve".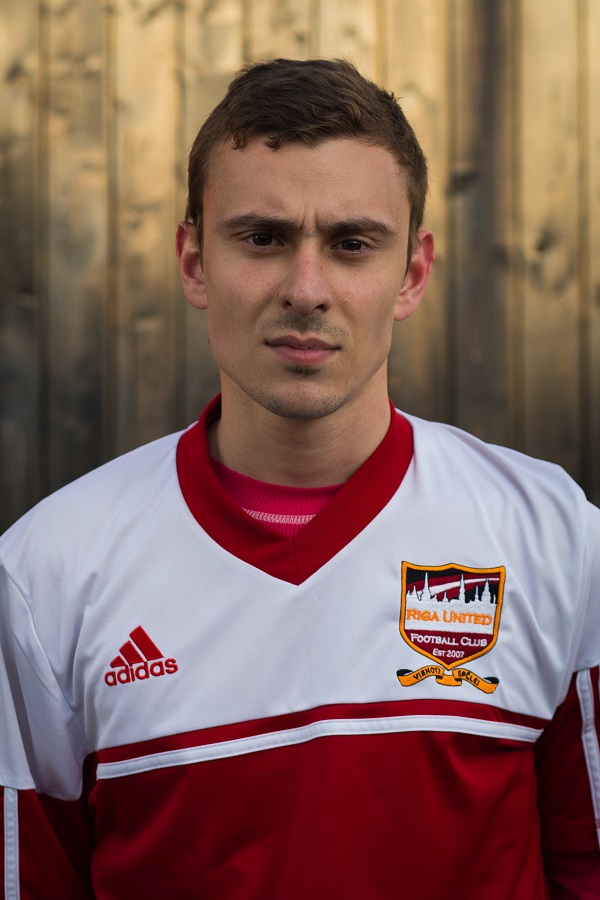 Liga Patupa is a Latvian Football Federation qualified coach who has a great passion for coaching young children football. She was the first female coach to work for Riga United and is also a regular member of the Riga United Ladies football team, which plays in the SFL.
Līga Patupa ir Latvijas Futbola federācijas kvalificēta trenere, kuras aizraušanās ir apmācīt jaunos futbolistus. Viņa bija pirmā sieviete trenere iekš Riga United un spēlē Riga United Ladies komandā.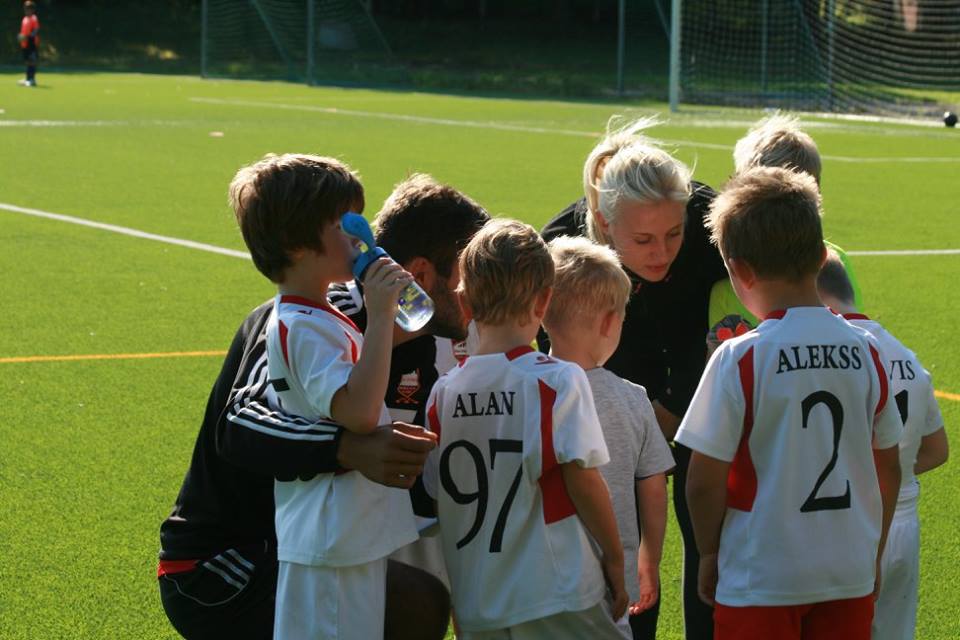 Are you interested in your child joining Riga United under-6 team?
For more details: info@rigaunited.com; 2869 4224; 2208 4613
Vai jūs interesē, lai jūsu bērns pievienotos Riga United Under-6?
Sīkāka informācija: info@rigaunited.com; 2869 4224; 2208 4613