Under-17 Boys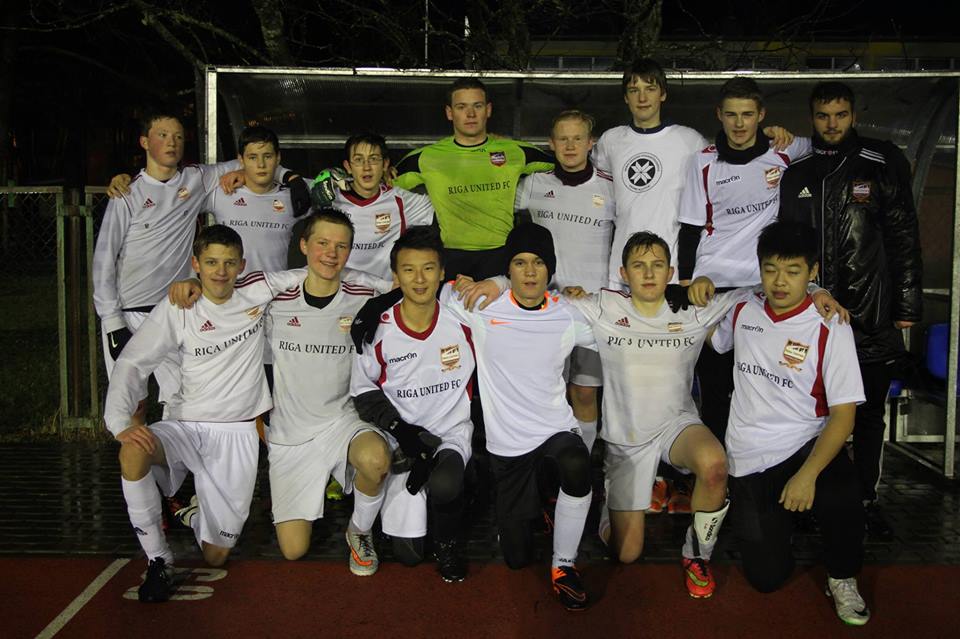 Riga United under-17 boys has grown out of the original RUFC under-15 team, with several players still playing for the team. The team is now managed by Daniel Lopes Martins, who is passionate about his team. In 2015, a number of players from the under-17 team made the step up to the adult Riga United Reserve team, with players as young as 15 and 16 playing in national league competition. The team has grown in ability and number under their Portuguese coach and 2016 may see some members of the squad debut for the Riga United men's first team.
Riga United Under-17 puiši ir izauguši no sākotnējās Under-15 komandas. Komanda trenē Daniels Lopes Martins, kurš mīl savu komandu. 2015. gadā vairāki spēlētāji no Under-17 komandas spēra soli un pievienojās pieaugušo Riga United rezerves komandai, tai skaitā arī 15 un 16 gadīgi jaunieši. Komanda ir augusi gan prasmēs, gan lielumā Portugāļu trenera vadībā. 2016. gadā iespējams varēs redzēt jauniešus debitējam Riga United vīriešu pirmajā komandā.
Coach profile
Daniel Lopes Martins joined United in August 2014. The 22-year-old graduated in Sport Science from the University of Coimbra with his speciality being football. Daniel, who comes from Portugal, fulfilled his life-long ambition of becoming a football coach when he moved to Latvia to join Riga United. As a player, Daniel was part of his local team that became regional champions in Portugal.
Daniels Lopes Martins pievienojās Riga United 2014. gada augustā. 22 gadus vecais trenris beidzis Koimbras universitāti ar specialitāti sporta zinātnē. Daniels, kurš nāk no Portugāles, piepildīja savu mūža mērķi- kļūt par futbola treneri, kad viņš pārcēlās uz Latviju, lai pievienotos Riga United. Kā spēlētājs, Daniels spēlēja vietēja komandā, kura kļuva par reģionālajiem čempioniem Portugālē.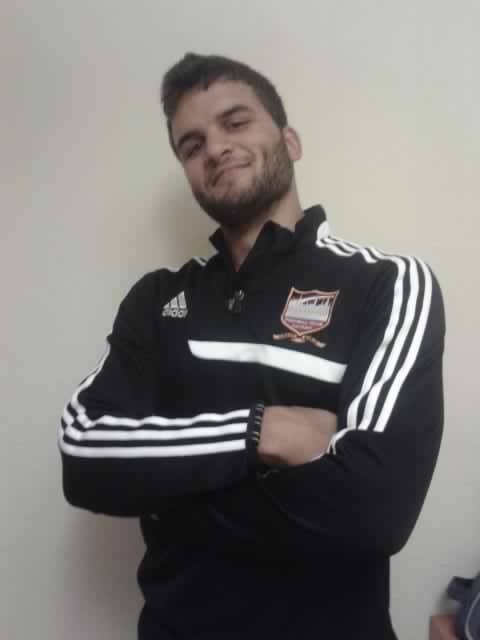 Are you interested in joining Riga United under-17 boys?
For more details: info@rigaunited.com; 2869 4224; 2208 4613
Vai jūs interesē, lai jūsu bērns pievienotos Riga United Under-17 puišu komandai?
Sīkāka informācija: info@rigaunited.com; 2869 4224; 2208 4613