News
RIGA UNITED'S TOP MEMORIES: PART 2
19 / 12 / 2015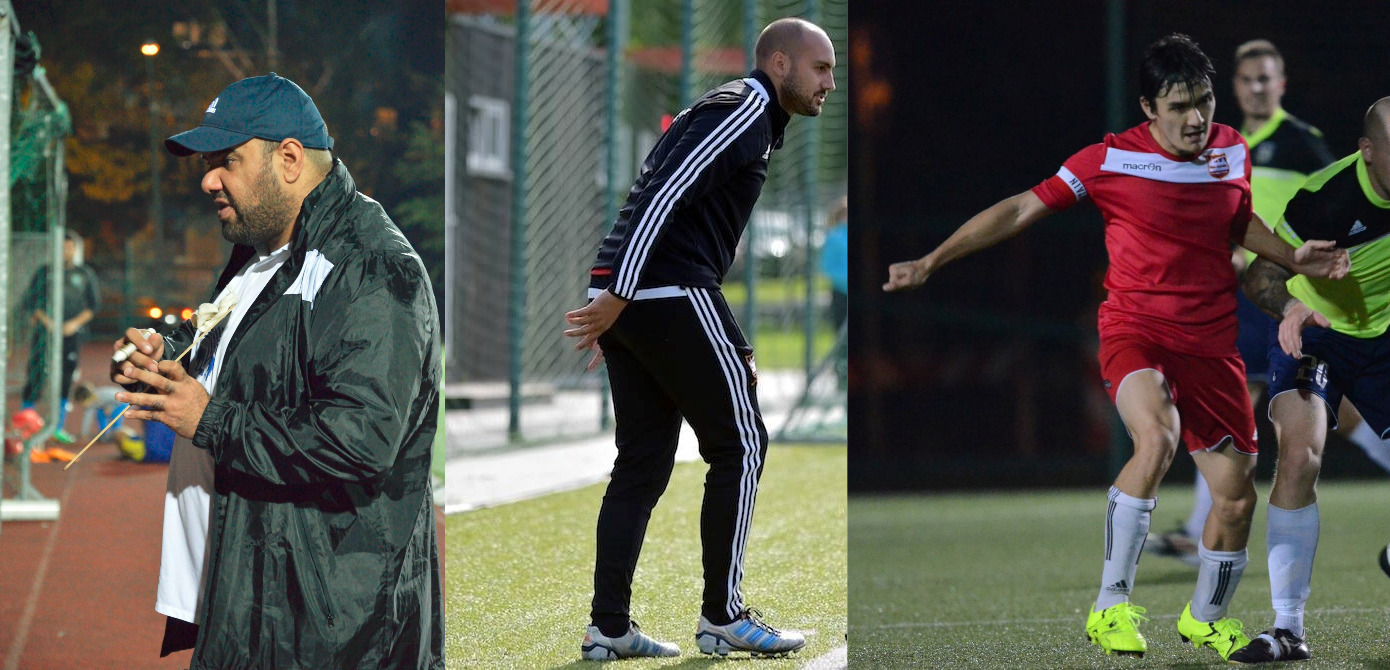 IN PART TWO, WE LOOK AT MEMBERS OF THE MEN'S TEAMS TOP MEMORIES FROM THE 2015 SEASON.
Yesterday we had a look at the top moments from the women's team. Today it is the time to focus on the men's team as we look back at this season.
The 2015 season for the men was somewhat a difficult one. Though throughout the entire season the men's team showed character and fight in a new and far more difficult league than they had played before, the season was marred with constant injuries and hospitalisations. One particular moment being the incident in Salaspils early on the season when forward Julian Lock suffered a severe head injury and was 50/50. Anton Agebrant broke his nose twice and Abouud Tazantout, who ruptured his ligaments during the first reserve game of the season. But through the adversity, we saw some fantastic moments and performances, such as the home win vs Marienburg, Karim Gouglou's overhead kick (which was nominated for goal of the season at the RFF [Rīgas Futbola Federācija] awards) and the phenomenal fight and almost cup upset at FK Jekabpils.
The Riga United Supporters' Group caught up with Manager Mo Awada, Player-Assistant Coach Graham Williams and Captain Aleksandrs Alunāns for an in depth look at what they saw as the highlights:

Mo Awada
1) Macron deal - Just before the beginning of the season Riga United signed a kit deal with Macron. This was a highlight for me because it said a lot about the recognition of Riga United. This is a top brand and great quality clothing (teams like Lazio and Aston Villa also wear Macron). Macron approached us, which I think speaks volumes to the work done here at the club.

2) The Julian Lock incident - I don't put his injury down as a top moment by any means, infact it was probably the lowest. However, the top moment of this season that came from this horrific event is my memory of Julian's teammates who immediately came to his aid. They understood there was a problem and reacted. One of them being Murat [Kelkit], I have never seen him run so fast, let alone from his goal to the other end of the field. But Niels [Krause], Paul [Andrez], and Nandi [Bardosi] were also there equally as quick. It epitomises the team spirit and what Riga United is about, being there for one another in times of crisis. I can't praise the players enough.

3) First half vs FC Caramba (home) - After the first game against them, we wanted to put that out of our memories and come out fighting. And against FC Caramba at home, we certainly did that. And in the 8th Minute of the game to go 'one up' in the fashion we did with Karim's superb overhead kick, will live long in the memory. Then to go 2-0 up or even to go into half 2-2 is a prouder moment than any this season. The guys put everything they had into that first half and while the result may not have been in our favour, this was in some ways a turning point in our season.

4) 8-0 vs FC Marienburg - Anybody who watched this game knows how fantastic it was. It had already started late due to the Ladies' game before us, yet we still had a great crowd for this game and it gave the guys a lift. For 90 minutes, Riga United played the way we had been trying all season. The passing and moving, on and off the ball was amazing. And to set a new record highest victory, was a fantastic moment this season. Everyone was brilliant on a night when everything just went right for us.

5) FK Jēkabpils in the Latvian Cup - So firstly, I have to say, since moving into the Riga division, we haven't done that much travelling together as a team. So that was the first thing I enjoyed, secondly was the game. I mean Jēkabpils are a tough team who play at a much higher level, so we were always going to find it difficult. But we went there, we said play without fear and for them to just go out there and have fun. We took them to the wire and a nail biting penalty, which on another day, we may have come out the winners. But I was really proud of everyone.

Graham Williams
1) 3-2 Victory vs FK Lāčplēsis - It was our best win of the season in my opinion. We played well as a collective, defended well and took our chances. It was also the only time we won two games in a row in
2) 1st half vs FC Caramba (home) - This was the 1st time we planned and executed a game plan, we made them nervous and every player gave 150%the league
Aleksandrs Alunāns
1) Karim Gouglou's overhead kick - First being Karim's overhead kick against Caramba... I was standing a few meters away and it took me several seconds to realize what I had seen. I was definitely in shock!
2) Second being the home game against Marienburg... There was a great tension in the locker room beforehand, Josu [Samaniego] gave a great speech among others and the squad was more fired up and determined than I'd ever seen them. I remember when the first goal went in I turned to the ground and screamed at the top of my lungs, because I could feel that something special was happening.
3) I'll go with a quick third as well - when we were all tossing Anton up in the air and Niels is being as helpful as ever by simply standing to the side and squinting the water bottle directly into Antons chest. I believe that this moment is captured in one of our pictures!!