News
UNITED HOLD THEIR HEADS HIGH AFTER GUTSY PERFORMANCE AGAINST RFS
17 / 04 / 2016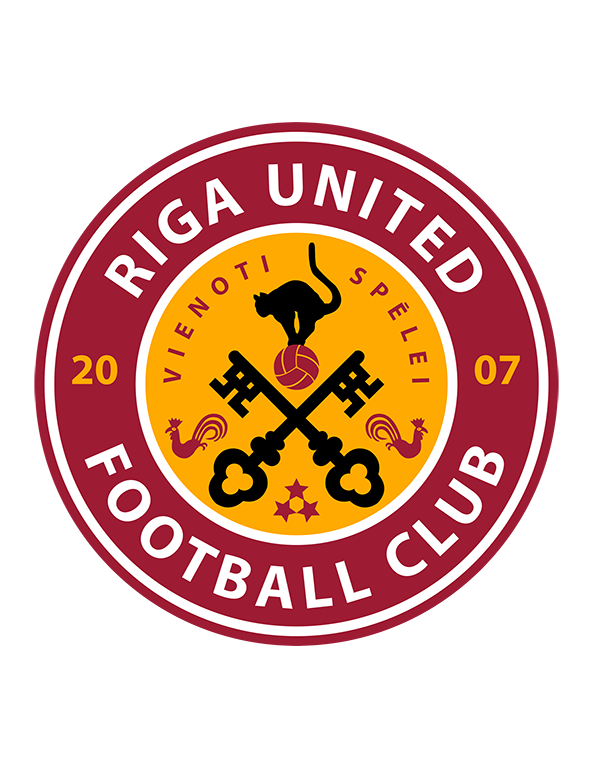 Riga United Ladies

Rīgas FS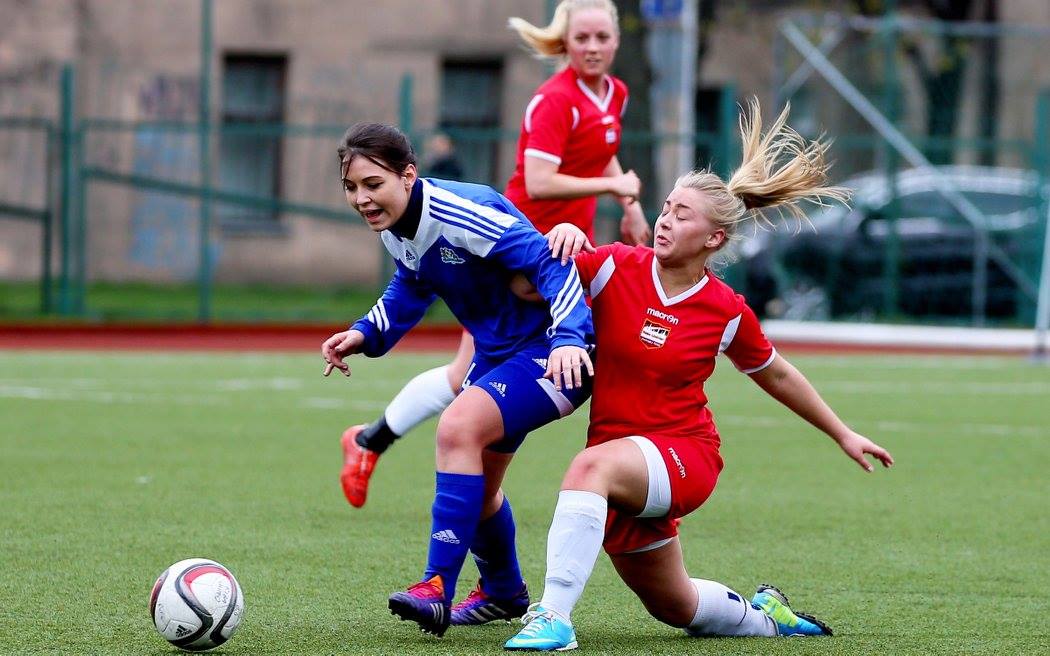 Despite losing 3-5 on the day to RFS, United against all adversities before the game, saw them give a fantastic account of themselves and will make RFS take stock.
Photo Courtesy of Nora Kevneva
Date published: 18/04/2016 - 15:40 (Altered - 20:45)

Riga United 3-5 Rīgas FS
Aune; 21', 82'
Vāciete; 52'

The build up to the game was nothing short of a little chaotic. With one injury and an illness and no goalkeeper, United must have wondered how they were going to play against the defending champions. Right winger, Jevgenija Arzubova volunteered to go in goal, despite never having played in that position before.
It didn't take long for the goal scoring fest to start, in the 11th minute, a brilliant pass from midfield, left Voitāne a chance and she took it with great aplomb as she lofted it over Arzubova's head.

It was very much game on from this point and United didn't sit back. 10 minutes later in the 21st, it was 1-1 as Vāciete put through a defence splitting ball and Aune made no mistake in slotting it past the keeper. However, the it was short lived as in the 28th minute, RFS were back in front as a counter led to a goal from Fedotova and 2 minutes later it was 1-3 when a set piece came in and the ever dangerous Ročāne was there unmarked to have a free header.

Into the second half, it was RFS who started the brightest with Fedotova muscling in on a defender, controlling it well and made it 1-4 in the 47th minute.

Riga ploughed on and it took till the 52nd for Vāciete to get her first of the season, as a wonderful corner by Kohlsaat. Led to confusion in the box and it was bundled home to make it 2-4.

For the rest of the half it could have gone either way but then, a frantic two-minute-spell happened as in the 82nd minute Riga United were back in the hunt as they made 3-4. After a short corner, which looked like it had been practiced in training, Kristin Aune was given the ball and hit it at the near post from outside the box, on the left hand side. It hit the keeper and went in. Just as The Black Cats thought they were back in it, a mix up between the goalie and defender let Voitāne through for her second of the game.

How they played:
Despite all the changes pre-game, this was a strong United line up and as a unit it showed. But the major difference between the two teams on Sunday was the ball economy. RFS managed to keep and play the ball better than United. United, too many times, gave the ball away and gave the initiative back to RFS, rather than look to simple options and build up play and pressure. As in the Liepāja game, the few times, the kept the ball, they played it well and even led to goals.

They supported each other well though and worked hard for the 90 minutes and the goal tally showed that. The full time update from the RUSG said it "Great stalwart performance" and this was the case.

Hopefully, the team will see this as a turning point when playing against the top two teams.
Statistics:
This is only the 2nd time a team has put more than two goals away against RFS since the reformed Sieviešu Futbola Līga started in 2014. Riga are only the second team to do so. The other Being FK Liepāja (losing 5-2 and 4-3 respectively).
This is the first time United have ever scored against Rīgas FS in the SFL.
The crowd att. of 103, was the first any Riga team has had more than 100 spectators two games in a row.
What the manager said:
Speaking after the game Justin Walley was asked about Sunday's performance. "In the four hours before kick off we discovered we had lost three players due to a car accident, an injury and illness. One hour before the match, we all sat down in the changing room and discussed how we could deal with the situation. I think pretty much everyone was involved in that conversation. We needed a volunteer goalkeeper from the remaining 14 players we had available. Nobody had ever played there before and Jevgenija bravely stepped up. You don't want to play the Latvian champions in a situation like that. But we collectively laughed off the bad set of cards we had been dealt today and agreed we would dig deep and give RFS a hell of a battle. I fancied Kristin Aune to give them problems playing in the hole behind Liene Vaciete and she's ended up scoring two on her birthday. When it was 3-4 I really believed we could get a point out of the game but sadly we gifted them a goal late on. We've matched them in the and we could easily have scored more. Maybe as coaches we use the word 'proud' too much but that is how I feel about their passion and work ethic today. In a very strange way, today's game felt like a victory for Riga United Ladies."

Player of the Game:
(This time unanimously agreed on by supporters and manager) It goes to Kristin Aune. Not only for her brace of goals today but the work ethic and what she was asked to do. Especially in the second half, tracking back to help out defence a few times. And her movement going forward was excellent.