News
TWO CONTROVERSIAL PENALTIES SEES LIEPĀJA TAKE VICTORY
29 / 05 / 2016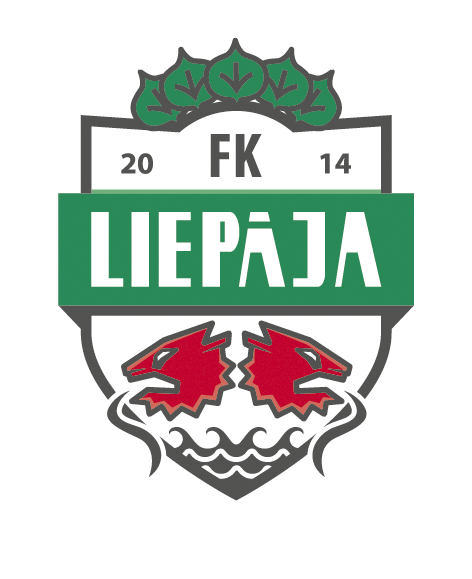 FK Liepāja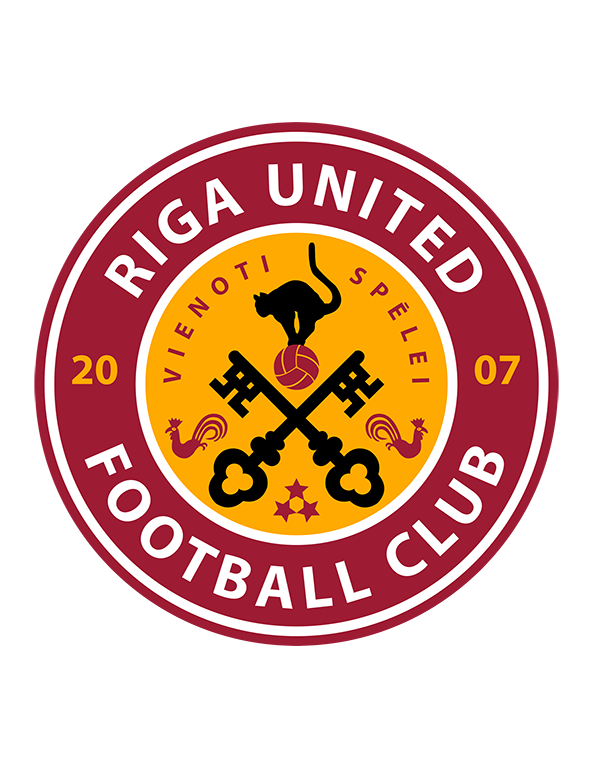 Riga United Ladies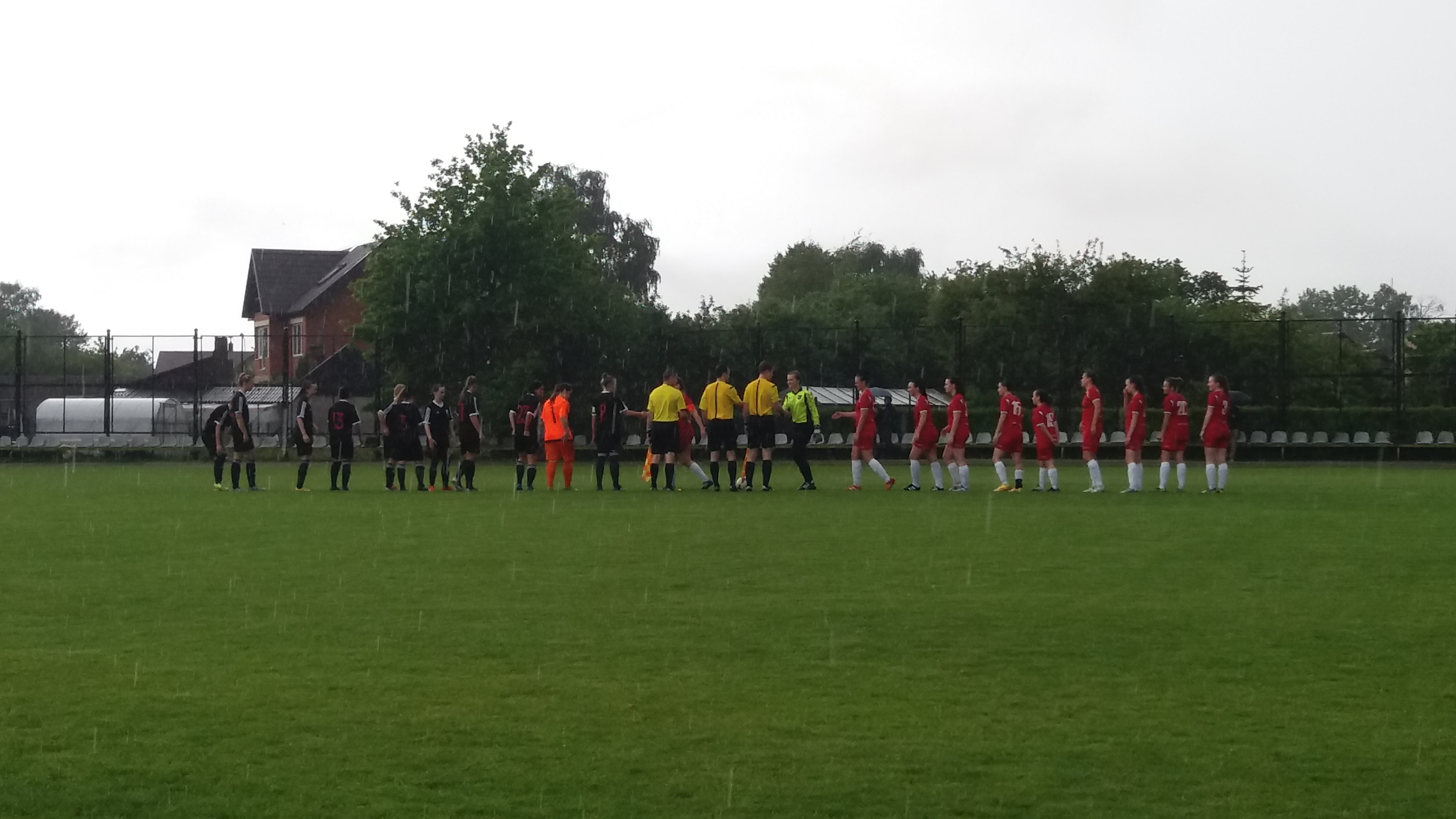 United were handed a harsh 4-0 loss at the hands of FK Liepāja in the torrential rain.
Date published: 29/05/2016 - 14:51

FK Liepāja 4-0 Riga United FC Ladies

Just as the match started, the threatening storm came and the heavens opened. Amongst terrible weather conditions an understrength team carrying injuries and some very debatable refereeing decisions (to be fair - for both teams), Riga United came away from Liepāja feeling the 4-0 loss.

With the squad available, this was always going to be difficult for Riga United. Manager Justin Walley asked of the team for discipline in, for most, their new positions. Riga almost got off to a flying start, when in the 15th a well played through ball was played for Liene Vāciete, however she was unable to convert the one-on-one. Riga didn't have much time to contemplate what could have been though, as Tarasova was in a similar situation down the other end a minute later and also missed.

Liepāja settled though and soon played their football. Riga United were still trying to find their way and it was enough for Riga to lose possession in the midfield and in 4 moves, it was 1-0 Liepāja. United could count themselves unlucky for the second as Tami Berish was tussling with Tarasova for the ball in United's area and as the ball took a bounce, it struck Berish's hand and the ref pointed to the spot. Aina Bikše dived the right way but the penalty was well struck to make it 2-0.

Riga United had another chance with a brilliant break and through ball for Jevgenija Arzubova to get onto but again, a one-on-one chance was wasted. IT was 3-0 before half time as Liepāja held the ball outside the box and what clearly looked like a cross, found its way into the goal.

For the second half, Dasha Levikina was introduced for an injured Tami Berish, which meant further alterations to the team. But it was a spirited fight in the second half for the ladies. Liepāja were in a strong dominant position from this point on but Riga stuck to the plan well and made it difficult for Liepāja to play the direct style, taking out the wings.

Liepāja did, however, have one last say on the matter. Most of the match had been somewhat frustrating for the United coaching staff as time and again, it seems the referee wasn't prepared to give cards out to Liepāja for a number of challenges which looked like elbows flying in. That said, Riga United were lucky to finish with 11 players on the field as defender Pia Foosnaes , who earlier in the game received a yellow, was also lucky to stay on the field. Including an incident which led to the fourth goal. As Foosnaes took on the Liepāja player, a fair challenge was made but the most obvious dive was made and to the amusement of everyone with Riga United it was awarded. Again Bikše dived to the right, this time almost getting a touch on the ball but couldn't quite make it.

United almost got a consolation goal towards the end as United dug deep and really played to the formation in the last 15 minutes. Vāciete did well to get to the ball on the right hand side and got a cross in for Levikina to be on the back post and control her shot well but the goalie saved.

The match has served as a good learning curve for the ladies and the manager. Liepāja all-in-all did deserve to win and this shouldn't be taken away from them but it was truly a game where United can rue the chances they missed to be in the game. They lost the ball too much in the centre of the field, which is something likely to be addressed; though it's not an excuse for Riga the majority of the decisions and luck went against them. Considering most players were playing new positions, Walley was disappointed but proud of the team. "Coaches often like to say their players gave 100% or ''110%' and perhaps sometimes this phrase is overused. But in all my years of coaching and indeed playing this was one of the most hard fought displays I have ever been involved in. Tami Berish played 45 minutes at fullback - a position she has never played in - and unbeknown to me until half time (when we were forced to take her off), was actually playing in tears because she was carrying an injury that was causing her so much pain. Our other 'emergency' full back Leonie Kohlsaat played 90 minutes when truthfully the injury she was carrying should have meant she didn't travel at all. And yet, these two girls kept the Tarasova sisters [Anastasija and Jeļena] quiet for the majority of the game! Marit Gjerde played central defence for the first time in her life and looked like she had played there all her life. Further up the pitch Ronja [Penkkala] and Jevgenija [Arzubova] both took horrible blows to their heads but got themselves back in the game as soon as they could. Aina [Bikše], who shouldn't have played due to injury and who also played the full 90 so we could get through this fixture. She could barely walk at the end but still made a good save late on. Many players would not have returned after those injuries.

Youth team player Marte Gronvold played the whole 90 minutes for us. In the past she has only had a few minutes as sub and for her to come in and run her socks off for one and a half hours and play as well as she did was a joy to see. And then there was our keeper, So, you see what I mean about the girls giving 100%. I haven't even mentioned players like Liene [Vāciete] and Linda [Kazlauska] who ran and ran and worked until they were pink in the face for 90 minutes. I learnt a lot of new things about this group of players this weekend and all of them were positives."