News
Ieva signs for German club
23 / 03 / 2016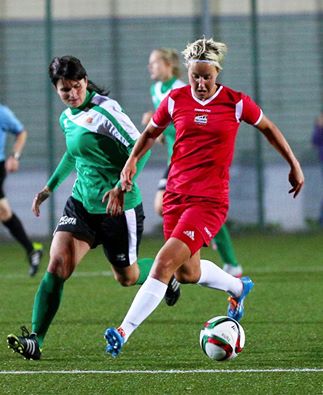 Latvian player-of-the-year starts new life in Germany
Riga United can confirm that Ieva Bidermane has signed for Berlin club FC Victoria 1889. The 2015 Latvian Women's Footballer-of-the-year and former RUFC assistant coach has joined the Germans after moving to live and work in Berlin in the autumn.
"You surely will (and already are) missed! I wish you great performances for all teams in the upcoming season!" Ieva commented on the club's Facebook page, after news broke of her move.
Ieva is set to maintain her relationship with the club off the pitch as she continues to help with Riga United's club development plans as an advisor.