News
UNITED READY TO UPSET FK LIEPĀJA
09 / 04 / 2016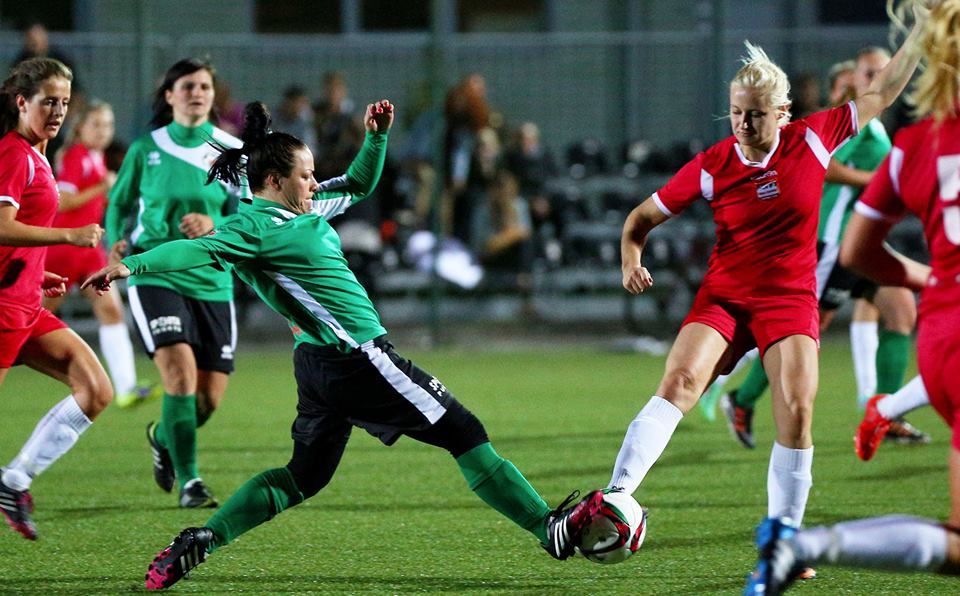 In the season opening match, Riga United FC Ladies play FK Liepāja/LSSS at Rīgas Vidusskola 49 and they are looking for vengeance.
Date Published: 12:20

Riga United vs FK Liepāja/LSSS
Venue: Rigas Vidusskola 49.
Kick off time: 10/04/2016 - 14:00
The scene is set. Tomorrow at 14:00 it'll be lights, camera, action! Quite literally, as Riga United open up their season in week 1, as they play last year's runners' up, FK Liepāja in front of an expected big crowd and sportacentrs.com TV. This will be the first televised game for United and Riga are looking to rip up the form book as the last four meetings have gone mostly the way Liepāja, winning three and drawing one.
That said, Riga United and their coaching team have had a very busy offseason and have been working very hard. Some new players have come in and some have left, all adding up to the potential spectacle that will be tomorrow's game. We [RUSG] firmly believe that Riga United are going to be the game changing team this year and teams should only underestimate them at their own peril.
Manager Justin Walley, certainly echoes our sentiment as when the RUSG spoke to him yesterday, he had this to say, "We've never beaten Liepaja but we know that stat will change one day. Perhaps it will be on Sunday? Let's see. The squad we have is capable of matching really good teams, I believe. We have been working hard for months. I truly expect this to be a highly entertaining game."
As mentioned before, United are looking to rip up the form book and take on Liepāja. This will really shows the intentions of the team this and send a loud message to the rest of Sieviešu Futbola Līga. Regarding this matter, Walley stated "It is a massive day for the club with the television cameras there and the game being the season opener in front of a big crowd. We've never beaten Liepaja but we know that stat will change one day. Perhaps it will be on Sunday? Let's see."
We encourage everyone to get down and be that 12th player for United. It's going to be a great day with a fantastic atmosphere. And the players, always appreciate your support and it may even drive them onto victory.

Team News:

The coaching team have already started the season cursing their luck as goalkeepers Aina Bikše and Amanda Palmer are out due to injury. Aina picked up an injury in a friendly on monday and has had hospital scans.

Central defender Anna Bang is also unavailable and midfielder Leonie Kohlsaat is out due to an injury picked up in a friendly.

Hopeful Carman Pizzani, who the coaching staff were hoping to play this season, has left Latvia and will not be involved this season. The club, wants to thank Carmen and wish her good luck.

On the positive side, due to a very good offseason, youth team players Marte Gronvold and Linda Kazlauska have been added to the team as Walley is looking to mix youth and experience this season.