News
RUFC LADIES RELISHING CHALLENGE AGAINST DEFENDING CHAMPS
16 / 04 / 2016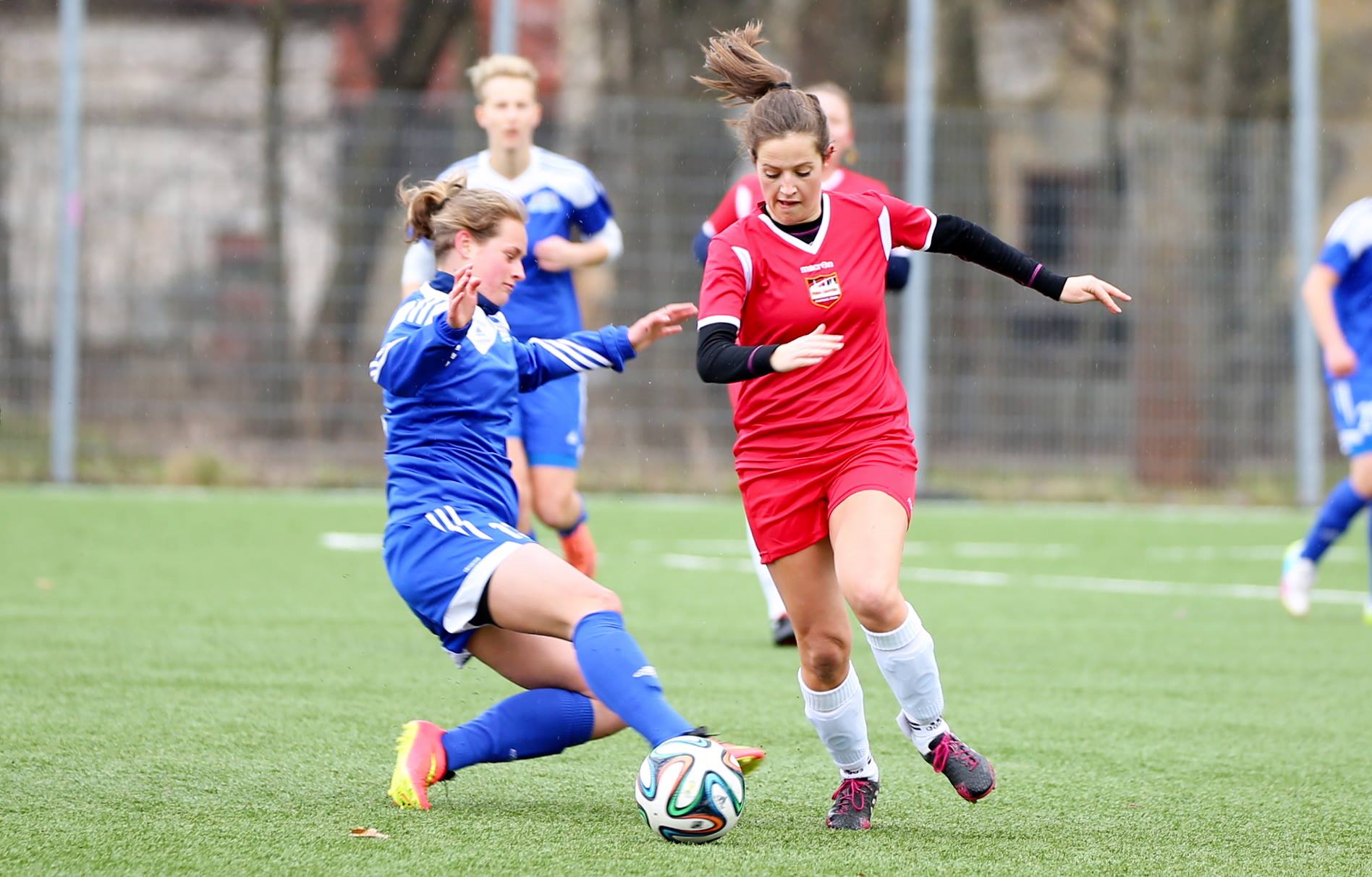 Riga United go into match day 2 of the SFL, looking to take on a tough RFS opposition
Date published: 11:20 - 16/04/2016

Riga United Ladies vs Rīgas FS
Venue: Rīgas Vidusskola 49.
Date-Time: 17/04/2016 - 14:00


Games for Riga United were never going to be easy for them in April. After taking on Liepāja last week, United are looking to bounce back from the loss and take on Rīgas FS. Rīgas Fs, being defending champions will not be easy but the players and coaching staff are ready to take them on.

They are looking to break the form books though. Last season, Riga lost 6-0 and 2-0 respectively, so they know what they are up against.

Riga United will have looked at the video footage and analysed the game against Liepāja, there were a lot of positives. As a unit, the team worked very well and at times, the passing and moving were the best seen. However, the key to taking on RFS will be to keep it consistent and for the whole 90mins.

The Ladies team captain, Marit Gjerde whilst she was happy with elements from the last game, she still says there needs to be some improvement "I'm looking forward to see what the team can do to improve from the last game. Even though I was quite happy with everyone, we have a lot of things to work on to be at the level I want us to be".

Justin Walley, has had some positive news and some bad news re injuries ahead of Sunday's game. ""We have a number of injuries to key players which has hampered our preparation; however, the return of Anna Bang and Agota Ceponyte is a big positive."

He also served a word of caution but still is looking optimistic about the team's performance on Sunday. "We know what we face against RFS: a team that hasn't dropped a point in the league for a couple of years. So, I am not going to pretend we aren't massive underdogs. We had some great periods of play against Liepaja as we did against Parnu in pre-season. That shows at our very best we can compete. The team goal we scored against Liepaja also highlights that. One year ago we gave RFS a really tough test at home, with it ending 0-2. I hope we can put in a performance of that kind of quality again on Sunday."

Please come down and support the ladies. Get there in good time, so you can cheer them on as they are warming, we reccomend from 14:40. You can also catch live updates on Twitter and Facebook from the RUSG.