News
UNITED SWEEP ASIDE BABĪTE TO MAKE IT 3 WINS IN A ROW
10 / 06 / 2016

SK Babīte 2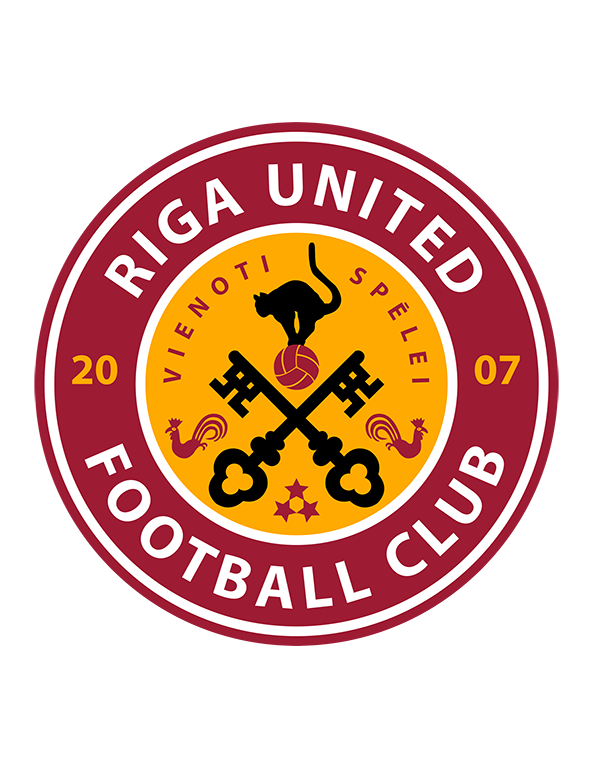 Riga United FC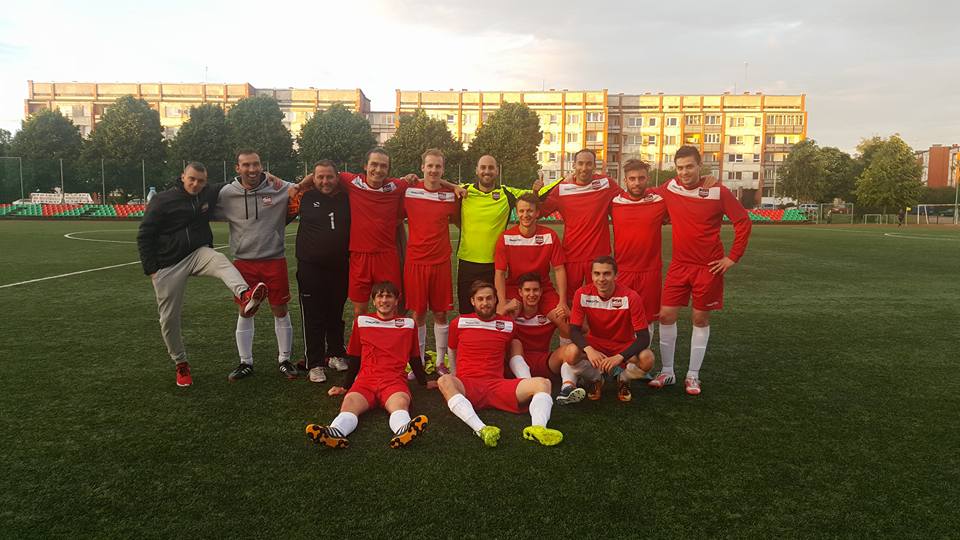 A phenomenal second half performance sees The Black Cats beat SK Babīte 4-1.
Date published: 10/06/2016 - 16:21

SK Babīte 2 1-4 Riga United FC
Pakalns 51' 68'
Possagno 63' 77'

Two goals from Fabio Possagno and Jānis Pakalns made sure Riga United set a new club record of 3 wins in a row. This result will come as a surprise to many as SK Babīte, with their good form on paper, looked set to take this one. As Riga have already shown this season, they are going to be fighting with the best and causing some surprises.

The first goal for United came in the 51st minute when Toms Cinglers outpaced his defender and played across the goal where Janis Pakalns was waiting, he got the ball under control then slotted it in the back of the net. The 63rd minute saw Fabio Possagno's first goal of the game, scoring from a corner after finding a loose ball won by Toni Maderbacher with his head/shoulder. It only took 5 minutes for United to get their 3rd and make it 3-1 when a great run from Ervīns Perkons led to him playing the ball to Pakalns in the middle of the box, he ran towards the goal faked a shot sending a defender who was sliding one way, then he had only the keeper in front of him, faked a shot again sending the keeper the wrong and the ball to the right corner. The final goal came in the 77th minute from another corner, again it was Possagno who rose highest and scored after the ball bounced in off the bar. Afterwards Mo Awada said of his scorers: "Fabio was outstanding in the 2nd half, he gave us the energy we were missing, he fully deserved his 2 goals and I think this will give him the confidence to find the back of net more often. Janis worked his socks off upfront and was causing them all sorts of problem, he now has a 2nd goal of the season contender, his 2nd goal was pure class."

SK Babīte 2 (without counting technical losses) have conceded only 1 goal during the first 5 games, so United went there, knowing it was going to be a tough game. They started the game giving them a lot of respect and stood off, which allowed Babite to press high and not let United get their game going.That said, they managed to get some counter attacks having two good early chances but couldn't convert them.

In the 21st minute though, it was Babīte who struck first. Babīte's winger ran into the box and a United defender tackled him late (however it is claimed he was hit in the face 2 seconds prior ), whatever the foul, they converted the penalty. From then on out until half time it was all Babīte and United couldn't find a way through. The other standout highlight from the first half was potentially a match winning save from in-form keeper Graham Williams.

Seeing Babīte take control of the first half, Riga United altered their tactics, shuffling a few players over the pitch hoping it would pay dividends. United did come out the second half the hungrier of the two teams. They got their passing game going and started to make more attacking moves and tackles over the pitch. United got their equaliser through Pakalns in the 51st minute. The game was tipping in United's favour and Possagno made sure of that in the 63rd minute. Babīte went into shock as this was the first time this season they had gone behind. United's tails were up and they were looking more active in and around Babīte's area. The 3rd and 4th came, as Pakalns and Possagno got them respectively.

In the last 15mins of the game Babīte threw "everything but the kitchen sink" at United, whose defensive line held firm. They couldn't seem to find a way through and Riga were content to keep playing their football until the full time whistle.

This will go down as a famous victory for the boys in red and white. All the team put a shift in and worked hard on the pitch. Lessons were learnt from the first half and they came out with a strong performance. After the match Mo Awada was clearly pleased: "This has to go down as our best win of the season, to come here and knock 4 goals past a defense that doesn't give many away is a real achievement. The whole team played well, the back 4 were excellent, Alex [Alunāns] worked hard just in front of them, Ervīns [Perkons] is proving what an important player he is with 2 assists today, Julian was getting into the gaps and causing problem. I'm very proud of them all, they were excellent.
Our focus now turns to Salaspils and it's my job to keep the players' feet on the ground, keep them working hard and keeping this great run going for as long as we can."