News
RIGA UNITED RESERVES LAND UNFORTUNATE AWAY DRAW
29 / 08 / 2016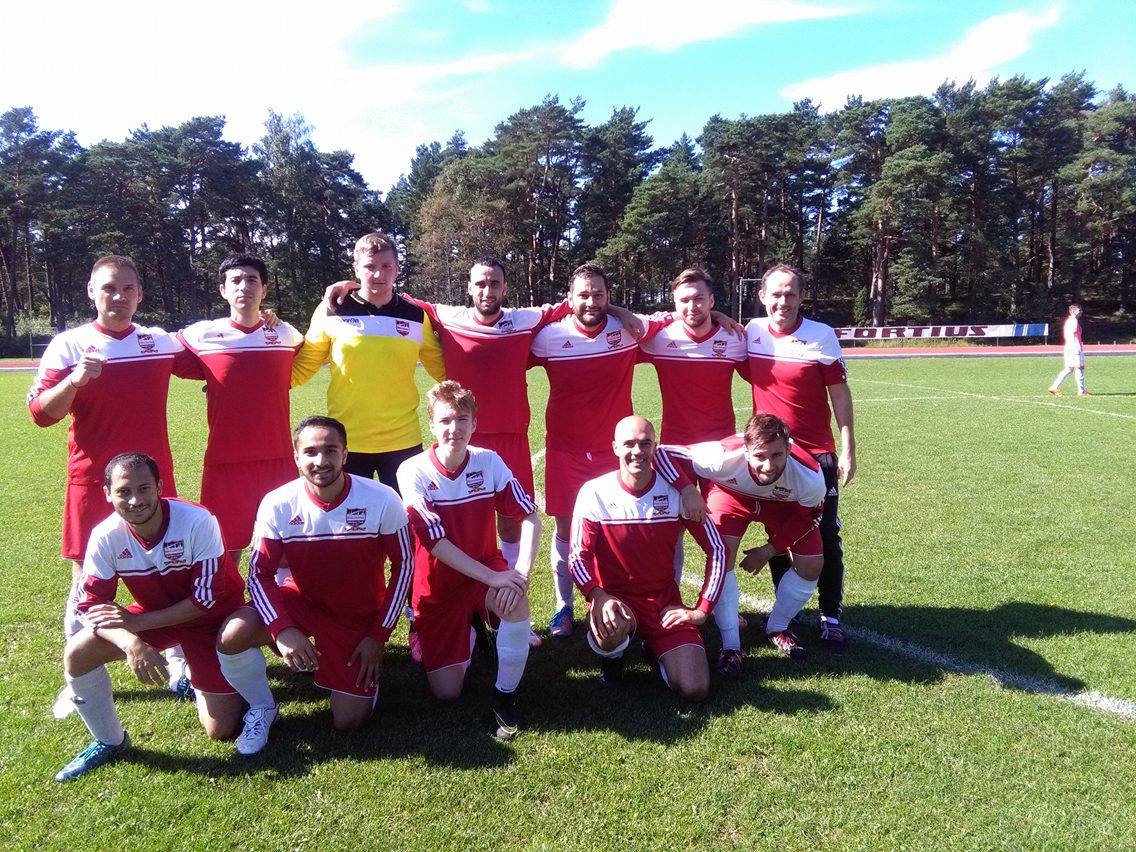 Fluke goal in final minutes costs United
FK Salacgrīva 1:1 RU Reserves, 28 Aug. 16
In what could have easily been their first victory of the season away from home, the reserve team were robbed by a most unlikely equalizer by Salacgrīva mintues before the final whistle.
A draw against one of the tactically superior sides of the group is in itself evidence that Lmoutadi's side had been putting in the hard graft all summer since their 2-0 defeat at home against Salacgrīva in June, but it was impressive to see them put forth a tenacious performance against the home side in their second encounter.
It was no surprise that Salacgrīva who like playing with a high line 4-4-2 created plenty of problems for an attacking lineup by Riga United reserves. The boys in red struggled with their rhythm in the initial minutes of the game, but the captain - Marco's midfield presence helped establish a good channel to get the ball forward. The players adapted ostensibly well as the game progressed which, unlike at home, was mostly played off the ground. Danilo began to create problems early on the left with some outrageous flicks, but the rest of the attack were neutralised by the high defensive line of Salacgrīva . The linesman was probably the busiest man in the first half registering an easy double figure of offsides against the reserves. The first break did come eventually from Sedat Y ı ld ı r ı m after a picking one of the series of through balls drilled in from the midfield, attracting the keeper off his line and flicking it around him, giving the reds a 1-0 lead.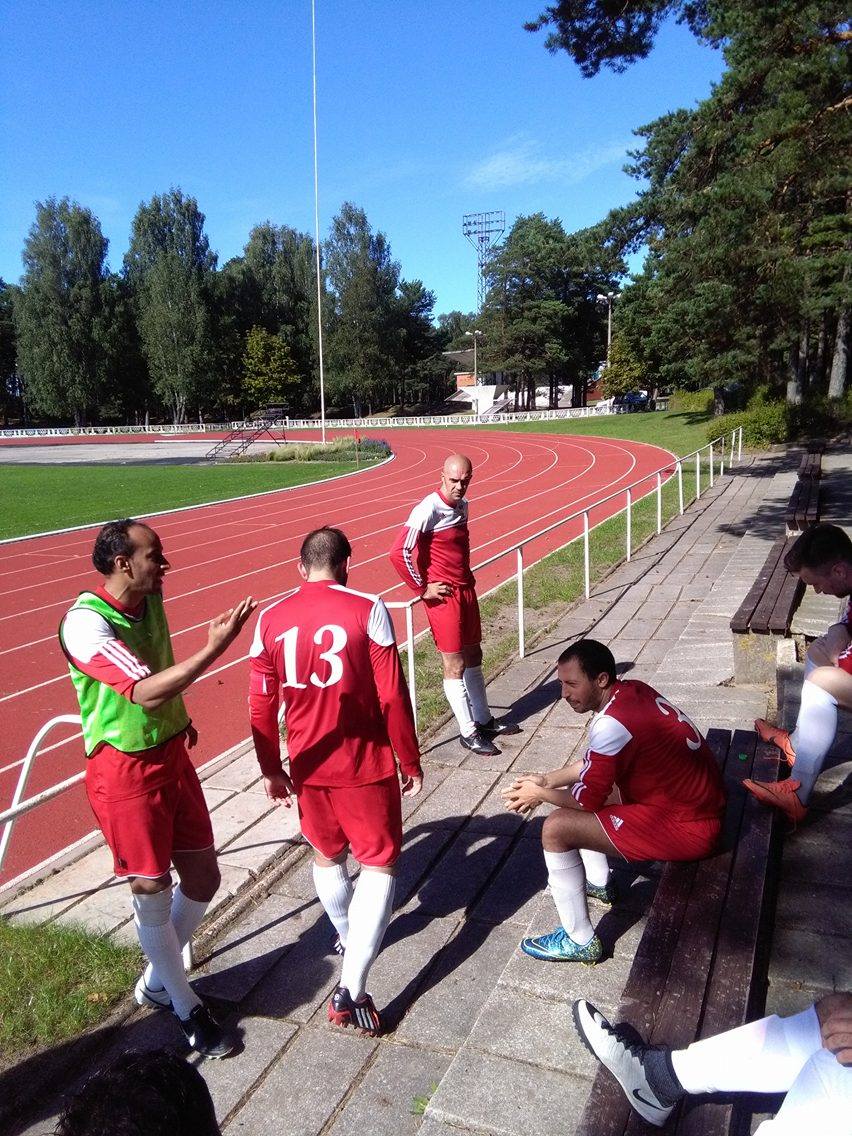 Salacgrīva came back even more aggressively in the second half by switching to a 4-3-3 with a compact triangle in the midfield and wide wingers to stretch the defence out. The RU central defenders replied with equal strength, applying the brakes on the home team attacking in numbers. United's keeper Edgars did a brilliant job sprinting off his line making top class clearances against three 1-on-1 situations. Danilo did get a few opportunities open on goal but was denied by the woodwork. The reserves courageously battled two opponents - a high pressing Salacgrīva formation and a bouncy tall-grass pitch under a 28-degree blazing sun, and ironically, it was the latter that gave the hosts the equalizer in the final minutes with a stumble in the penalty box giving an unusual spin on the ball, completely deceiving Edgars into the back of the net.
Apart from Marco, who was the midfield engine many times playing in a deeper role to support the attack, a remarkable mention would be Alessandro Marini who commanded the defence in style for his last game for the reserves. The reserves have one final away game, and with this kind of form, there is no doubt manager Tadi will be looking for a decisive win to end the season.
Match Report by Roshan Rao