News
JUSTIN WALLEY TO LEAVE UNITED AT THE END OF THE SEASON
16 / 09 / 2016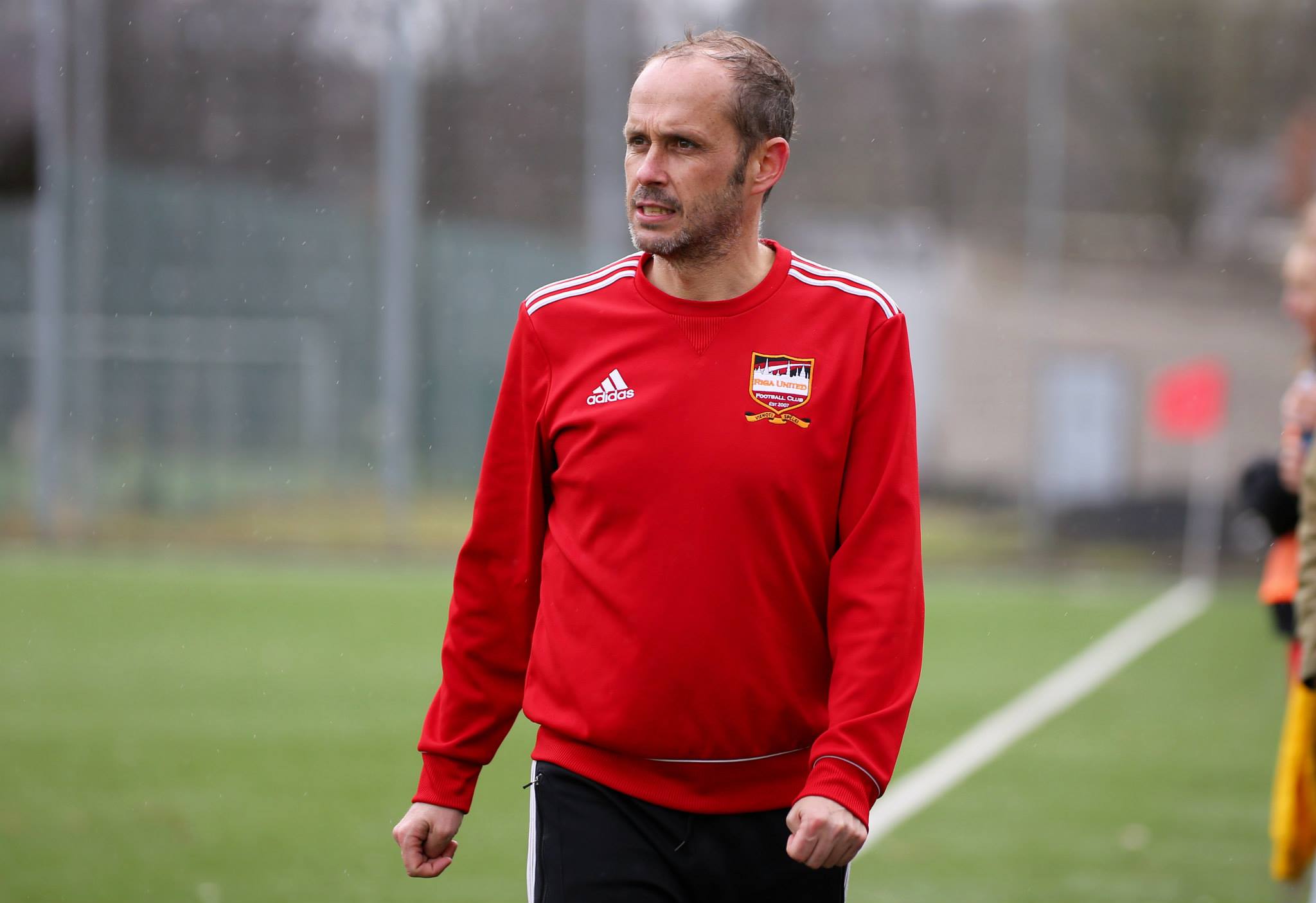 Justin Walley, one of the Riga United 'originals', is saying goodbye to Riga United
Date published: 16/09/2016 - 17:22


It with sad news that we report that board member and Ladies' Head Coach Justin Walley will say goodbye to the club at the end of the season. After spending nearly 9 years with the club, since its foundation and being part of R.U's predecessor, Justin is "calling it a day" with the Black Cats.

Justin has been involved at the club on all levels over the years and has helped to create many of the fruits, of which United are producing now including the Youth Academy.

In his statement this afternoon, this is what he had to say: "In December 2011, I returned to Latvia and committed myself to bringing a dormant Riga United back to life and then taking the club as far forward as possible. Myself and others did this in the months that followed and we also achieved our ultimate goal of playing national league football in 2013. And since then, those of us who work behind the scenes have created a youth academy with five age groups, two senior men's teams both playing national league football, two ladies teams playing national league football, a foundation, and even more than all of this: a thriving international community - like no other in this country - which unites Latvians and foreigners in the name of football."
I said last year at the AGM that I would step down from the board of the club in autumn 2016. I am proud to have been elected onto the board for four successive years. I thank everyone who believed in me and allowed me to have that role for four years. But, as I promised, it is time for me to step down from the board at this year's AGM.
Riga United has totally consumed my life over the past five years and I really feel it is time for me to let go of my current responsibilities and to focus entirely on my own life for a while. It is difficult to explain how much time, energy and worry goes into running a football club. You go to bed thinking about the club and, very often, it is the first thing you think of in the morning upon awakening. And, for this reason, I have therefore also decided (with a heavy heart) to step down from my roles as Club Secretary of RUFC and as Head Coach of Riga United Ladies.
I totally believe that the club has reached the point when there are enough good people at the club for it to continue to grow and prosper without my full time involvement.
I will leave all my roles on September 30, 2016. Before that date we will hold an AGM on September 20 to elect a new board, while the role of Club Secretary will be filled in the coming weeks. The Riga United Ladies team will be managed in the interim period by Anthony McMullen, with Graham Williams assisting him (when needed) after the season ends, with Helder Miguel Gonçalves assisting as a technical coach.
I am sure Riga United will always be part of my life. I love Riga United FC and perhaps one day in the future I will return to work with the club. For the moment, though, it is impossible for me to say whether I will return next year or in a couple of years time, or at all. I will however, always be available to give advice, if needed, from afar.
With Richard [Youatt] leaving around the same time as I am, I would like to stress how vital it is that others step up and take on more responsibility at the club so that it can continue to grow and prosper. **I do want to add, because a couple of people have asked me, that nothing has happened at the club to cause me to leave. I just need a new chapter in my life at this stage**
In the past few months we have attracted quite a bit of press coverage from places like France, Germany and the UK. Many people from different countries have commented that we are one of the most unique football clubs in the world! They have not come across another club where thirty different nationalities play together and socialise together. New clubs have been formed in other countries inspired by our story and wishing to replicate what we do! What huge compliments!
Thanks to all the hundreds of players – young and old – who I have played with, coached or watched playing in the past few years. This time with Riga United has been like a film at times. Amazing and extremely rewarding. Good luck to you all in the coming months!"

Justin Walley still has much to do at the club in the final week, as he prepares his Ladies' team to take on Liepāja at home on Saturday 24th September. This is a deciding match for 3rd place. Riga United will finish third if Rēzekne lose to RFS later on in the day (depending on goal difference).

Riga United and the Riga United Supporters' group would like to wish Justin Walley all the best in his future. While it is sad he is leaving, we all certainly understand and appreciate why. It's important to know Justin is welcome back anytime and certainly hope to see him at games or around the club in future.

There will be a follow-up article from rigaunited.com with an interview from Justin about his time here and his thoughts on the future of Riga United.