News
Riga United elects new board for the next 12 months
21 / 09 / 2016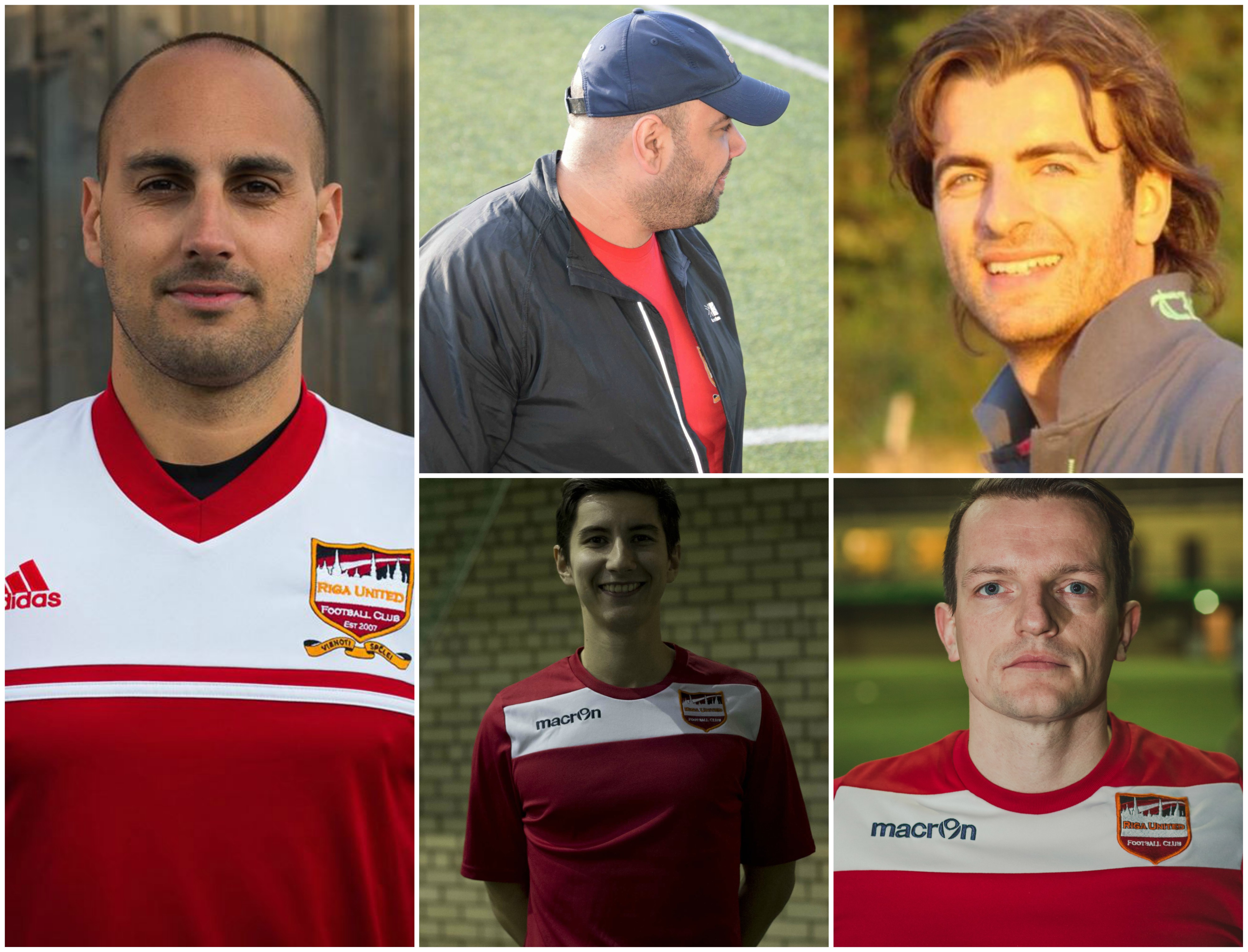 Four of the five-man-board are new appointments
Riga United held its 2016 Annual General Meeting on September 20, 2016. During the meeting, the club's finances, academy, senior teams and club progress over the past 12 months were discussed. Those present were able to ask the board any questions they wanted about the running of the football club.
Four members of the outgoing board decided to step down: Karina Muzikants, John Whitmore, Josu Samaniego and Justin Walley.
Pavel Gognidze was elected by the Riga United youth academy parents to represent them as the new parent representative on the board. André Kliese, Graham Williams and Sofian Berrahal also joned the board as new board members. Of the outgoing board, only Mo Awada stood for re-election and was successfully voted in. All five are pictured above.
The new board begins its work today. Riga United would like to give a very big thank you to John Whitmore, Karina Muzikans, Justin Walley and Josu Samaniego for their work and service to the club on the board in 2015 and 2016.