News
Riga United Ladies Gala Dinner Night
28 / 11 / 2016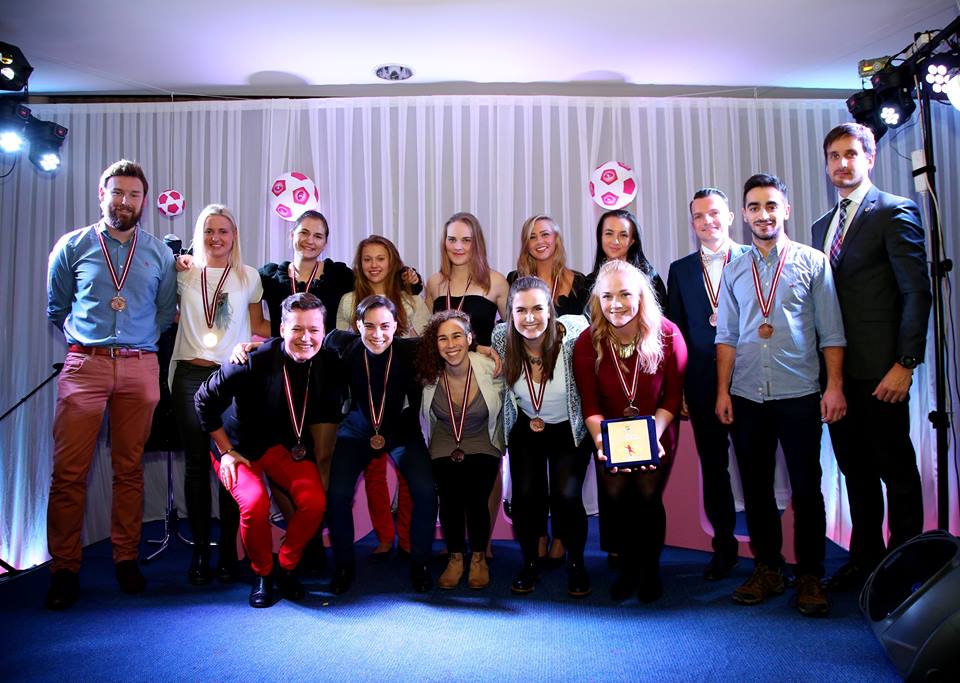 Riga United Ladies pick up medals for 3rd place finish
Riga United Ladies were awarded their 3rd place finish at the annual end of season Latvijas Futbola Federacija women's football gala dinner on Friday night. It is a great achievement for the ladies, recording their highest ever finish in the Sieviesu Futbols Premier League.
Riga United Ladies international forward Liene Vaciete picked up an individual award as Riga United player of the season voted by her peers.
Riga United Ladies head coach Anthony McMullen had this to say " Huge congratulation to all the ladies who featured last season and helped the club to its highest league finish of 3rd. Credit must go to Justin Walley and the players for such a great achievement"
Looking to build on last season success, McMullen continued " I hope to build on the hard work and foundations the club has made and continue to improve and progress next season".
Riga United would like to congratulate Rigas Futbola Skola on winning the title.