News
Up Close and Personal with Mo Awada
11 / 05 / 2017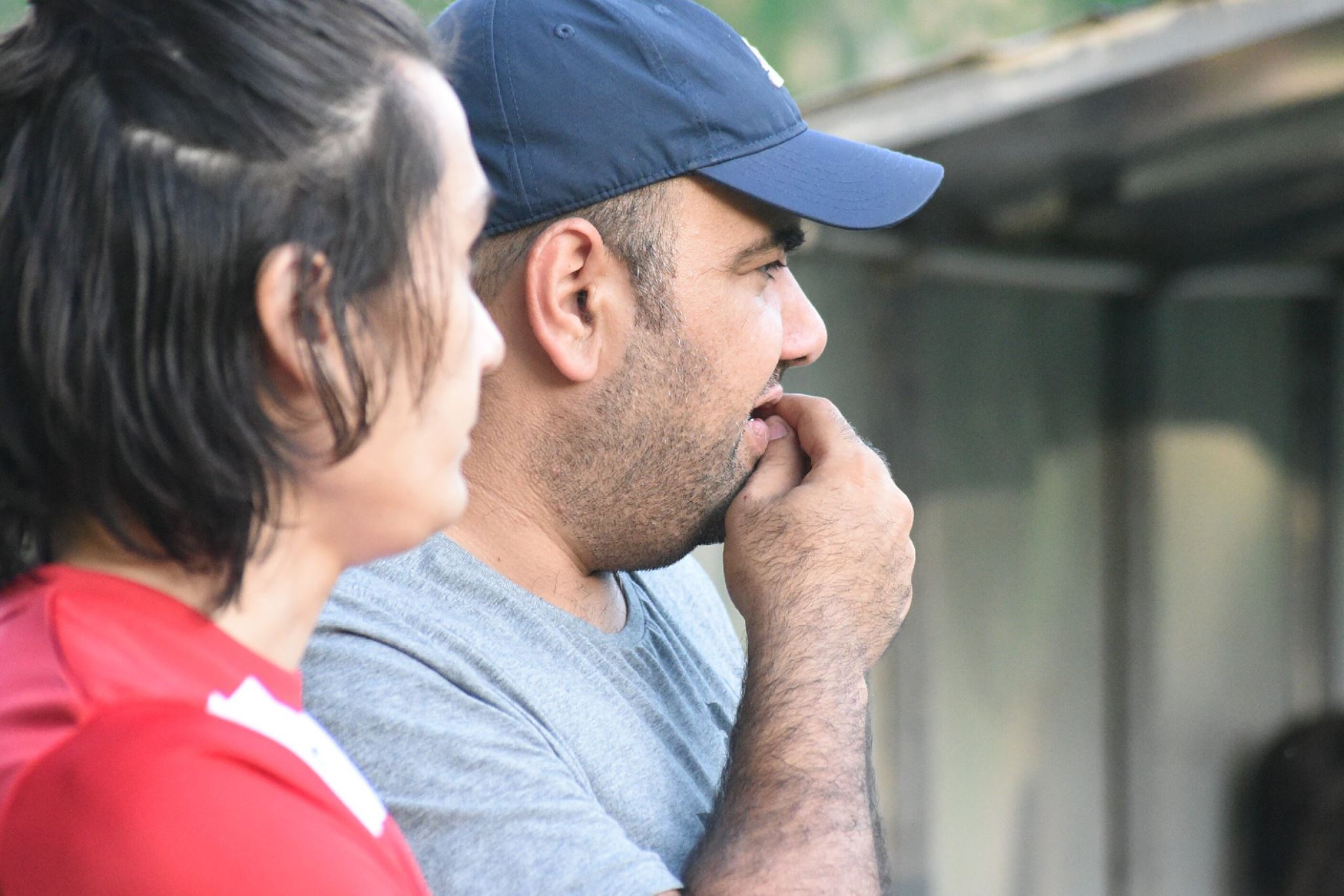 Last evening, In a candid session with the head of the Riga United Men's team, Mo Awada disclosed his game plan for the season, his thoughts about upcoming talent, vision for the club and so much more. Read further to find out what he had to say in his interview with Roshan
Good day to you Mo! With the 2017 season kick starting today, how prepared do you feel with the Riga United Men's first team in terms of fitness, tactics, paperwork and mentality?
Mo: First of all, thank you very much for having me here today. Yes - I feel we're ready; we've trained throughout the winter, and we've had continuity. Our participation in the Friday night league has helped involve our players in competitive football throughout the winter. In terms of tactics, we can never know until the season starts. We've played a few formations, and experimented different possibilities. In terms of paperwork, everyone who I want to be licensed and registered are ready, Ive got a couple players still waiting. Mentality-wise, i feel the group is much more bonded. The trip to Estonia really helped bring that sense of camaraderie together. I think all in all, I'm excited, the hard work has been put in, and now we finally get to play some football.
L ast season, you believed the first team's performance was a step further from the previous season. What are your realistic goals for the upcoming season with the squad?
Mo: Pretty much the same as last year, to be honest. The goal is to improve the level of football year on year. Last season, we definitely improved from the year before, and this year will be another step up to improve on certain aspects of the game - obviously get more points and more wins. Last season, the main objective was to get more points, which we achieved, but also to concede less goals; we conceded almost 50 percent less goals compared to the previous season which was a huge achievement, we did score less goals tho so this season the aim to convert more of the chance we make. Get more wins, more points and most importantly have fun and keep improving.
And now, the big inside question - the 3-4-3. We've seen all through pre-season and some of the reserve games. How do you see it holding up against the major teams of the Riga division?
Mo: Umm…(smiling) good question, good question! Well, the 3-4-3 is the buzz at the moment. The big teams across Europe are playing it and doing well. We're nowhere in comparison, but Juventus, Chelsea are winning titles and getting into European cup finals. So, It was just an idea to tinker with. The formation also depends on the players we have available. I believe the players make the formation, not me. We have three great center backs , Tadi, Matehus and Ali, and if we play four at the back, one of them has to miss out , We have Sofian who can run up and down right wing all day and Jon and Arturs on the left. If we have the possibility in having 3 central defenders, it gives us an extra attacking player, we could put teams under pressure . Whether I start with it is another story, we have many formations that we can adapt to, so I'll keep you guessing until this evening.
We understand that such a system requires an unusually high work rate from players in certain positions. With the absence of players such as Toni, Peters, Toms and Karim, do you anticipate revising your strategy especially during the summer months when you suffer a shortage of manpower?
Mo: Well obviously, you're always revising tactics and strategies for every game. When I think of a game, I think ofthe players I have available. Because, unfortunately with Riga United, we don't often have the same team every week., so you have to be aware of your manpower to chose what system you can play. Second, we have to consider who we are playing against. With some of the bigger teams, we have to be more defensive. I mean, last year we playedreally well hitting teams on the counter attack. This year maybe we have enough talent to take the game to our opponents and put them under pressure. It really depends . Players like Toni, Toms, Peter and Karim they are not replaceable. But I do think that the recruitment we've done this preseason has been really good, I'm happy with the guys we're brought in , I think we will be stronger during the summer months then we were last year.
We see a lot of new faces on board, both local and international. How much would you rely on them delivering for United at the hour of need this season?
Mo: I expect every player at the club to deliver in the hour of need. Every player has a part to play this season. I've repeated this many times to the guys. Last season we had a strength of 45 at the beginning, this year is the same. And I tell them, be patient - you will get your time, you will get your chance to shine. We tried to recruit a lot more local players, I'm very happy in having more local players in the squad. Just at the top of my head it's about 6 or 7 local guys that have joined us. I believe 3 or 4 of them will have a big impact on the squad this season. The more locals I can include in the squad, the happier I'll be, of course, the talent from the foreigners is unquestionable and they form a huge part of the club.
Do you find any promising talent brimming in the reserves that you highly anticipate calling up to the first team to fill in some of the boots during a challenging season ahead?
Mo: (joking) Yeah, there is one guy (Roshan), i'm not sure if you know him! No, but back to serious talk, that's what the second team is there for. I mean, we have such a large squad that we need a second team to keep the team ticking, but every individual will be needed at some point of time during the season. We're also a community club. We don't discriminate against nationality, religion, color - we don't even discriminate against talent. I mean, if a guy comes in and he's not even kicked a football before, we still welcome him with open arms. This is part of the philosophy of the club. There is a great opportunity for everybody to end up playing for the first team. For me, the first team is the pinnacle, that's what every player should be working hard for. But not every player is as talented unfortunately, but we still want to give these players a chance to play football They deserve to play for coming to every training. But to anyone aspiring to play for the first team: 'Work hard and you'll earn your chance!'
There's always competition between the men's and women's teams for standings in September when it all ends. Do you think the future looks bright for Riga United as a club in 2017?
Mo: Yes, for sure. as a club we are growing. I know the ladies lost their second team this year. That was a bit of a shame, but we still managed to retain quite a lot of the younger girls. For anyone who watched the game against Liepaja last week, that was the youngest squad they ever had, and i thought they competed very well. I think the future looks bright for the ladies and for the men - we have a lot of young boys coming through the system, our academy is producing players from Daniel's group. There are three or four guys stepping up into the second team. One or two might even be knocking on the door of the first team early next season, I'm sure. The academy is growing, the club is growing; I think we have around 200 members at the moment, and all looks great. And a fair bit of healthy competition is great between all the squads, as long as we keep winning, and take the club forward together.
The opening game of the season for the Men is On Thursday 11th May 2017, at home at Rigas 49, Please come down and support the lads