News
Riga United en route to second half of the season
03 / 08 / 2017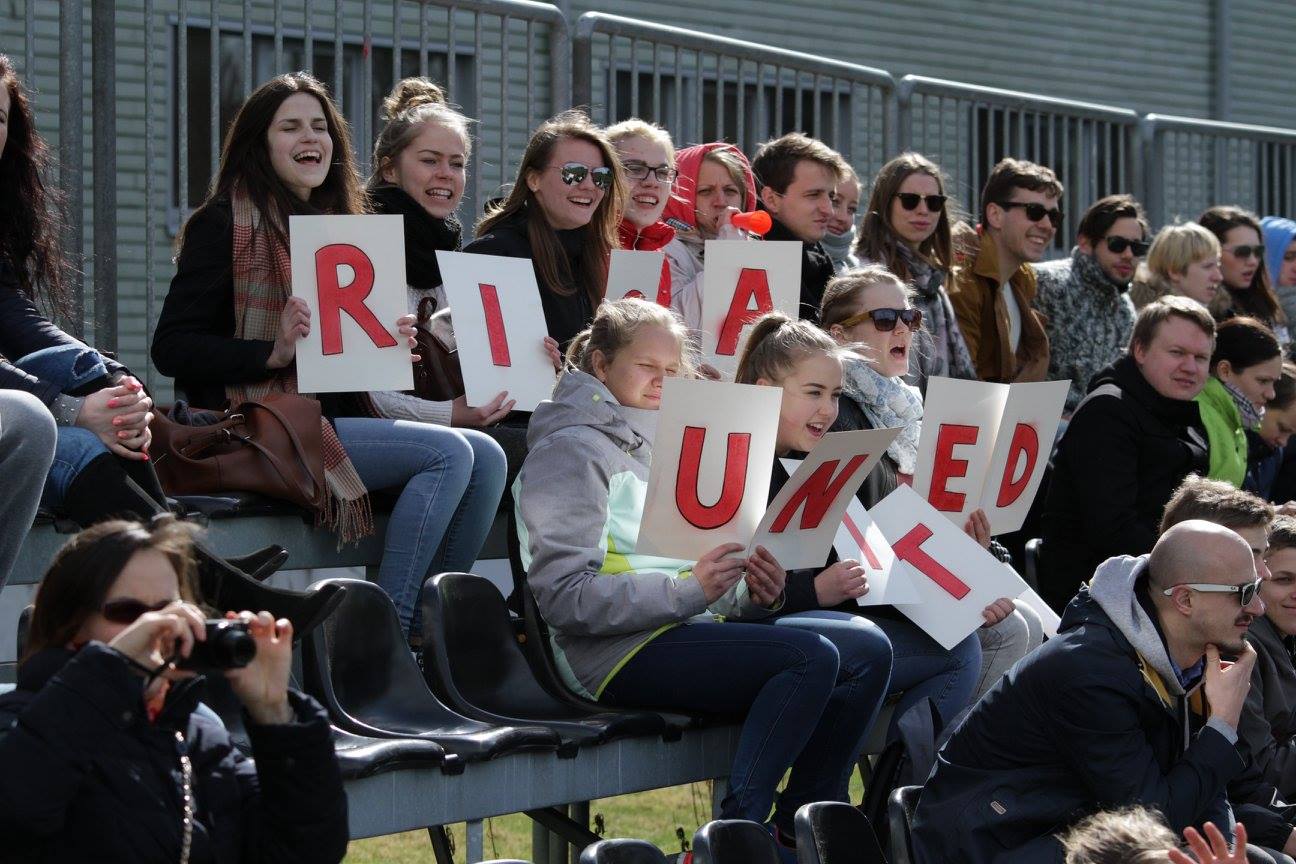 A short summary of how was the first part of the the season for all teams across Riga Untied Football Club.
As we are all passing the middle of summer in Latvia, all Riga United teams are preparing for the second half of the football season. After intense first part of all competitions, the Black Cats are ready after a small break to compete on all fronts. Enjoy the read about how it went for last few months.
Riga United Ladies
Our Ladies started the Latvian Women Premier league (Virsliga) on a great note, proving that pre-season preparations were not taken for granted and winning FK Spartaks Jurmala/46.vsk with a great confidence and a bag of 4 goals (namely, the result was 4:0). After that game, the Ladies reported at the top of the table, waiting for results from other games.
It was well known that next games, taking RFS and FK Liepaja will be more of a challenge. In the Riga derby against RFS things went south as the ladies did not find them selves sharp enough in the opportunities they had, capitalizing five to zero. As often for football teams, there is that one game which is called "a cold shower". And the Ladies learned from it.
Next opponents to take on, were ladies from the city where, as many say, the wind was born. The reigning vice-champion FK Liepaja dueled our Ladies twice in a row and both games were incredibly as close as never and ended with results 1:2 and 1:3 favoring Liepaja Ladies. The Black cats put on a great performance in both games, coming very close to equalizing and wining. Spectators that came to see both games had opinion not different than that both teams were on the same level, with our Ladies showing so much skill and fight that that they were very unlucky to walk off without a point.
Last two games of the first part of the season brought addition of 3 points, wining an away game vs Spartaks Jurmala/46.vsk and losing to spiked with Latvian national players Riga Futbola Skola.
In August, after the summer break, our Ladies restart training and preparation for the upcoming away game vs FK Liepaja. Current league table can be found here.
Riga United men teams
This year Riga Football Federation decided to change the format of the competition, creating two groups where all teams fight to take top 4 places and advance to the master group. Being in the master group automatically guarantees finishing the league within top 8, while the teams that did not make it would fight for the last 8 remaining places.
Our first men team has been drafted into a noticeably stronger group that contained 3 out of 4 strongest teams from last season with addition on some new contenders. It was obvious from the beginning, it will be an edge cutting competition to get in to the premium seats. The Black Cats went through all games, facing opponents that play in the higher league and those who just entered the 2nd Latvian League. With the most difficult games and the motivation on its highest, our men showed an improvement game by game, making last year top teams celebrating every goal as if it was a world cup finals. They have proven to be equal opposition and a team that deserves a place in the strong group. Our men also set up a a club record, wining 11:0 against newcomers from Salaspils (with Mr Janis Pakalns scoring 7 goals in the second half).
The first part of the season had it ups (club's record) and downs (losing to last year champions 0:6 FC Caramba). However, our first team managed to secure them selves the 4th place in the group just ahead of last years vice-champions FK02/Amoko. Now in the master group, the first opponents will be FK Jurnieks (the game is on 03.08.2017 at Jurnieks Stadium). Our men will face them in the Riga Cup as well. With the season half way through, the Black Cats still can target top places in the 2nd league.
Our second men team compete in the Vidzeme championship, where besides traveling to beautiful cities of the region, our second team players and the ones that come from RUFC Academy have a chance to gain valuable experience that grants chances of joining the first team. Coach of the second team, Mr Roshan Rao tried to approach each game with an individual strategy, often trying out new solutions and ideas. While many games were quite difficult, the lessons taken from them allowed to close the firt part of the season with a 4:1 victory over table's leaders Traktors. After a short break the second team will resume their games in the second week of August, taking on FK Limbazi.
Riga United Academy
It was a busy spring for our Academy, as all our groups were training hard on improving skills and reach goals designed for each of the age group. The first part of this year's footballing was finished with a great success of U-12 boys led by their coach Miks Fogels, who finished second in group 2 of Latvian Championship for their respective age and already planing to start in Elite League the next season. Importantly, we saw some our our U-16 boys debuting in the 2nd men team and getting a taste of the adult football. That goes alongside the vision of goal of our academy, that kids go through our age groups building up skills accordingly with their age and later on entering our senior teams.
This year our training venues have extended, adding the national Daugava Stadium the the range. Academy restarts their training in August after the summer break and is open for new kids joining our variety of age groups. In case you want your kids to kick start their football career have a read of our Academy dedicated website section and contact us using contact details that you find in there.
Some facts about the first half of the 2017:
# Linda Kazlauska (U19), Karmena Pozniaka and Selga Whitmore (bothU17) have featured several times in the Latvian national football team.
# Riga United extended sponsorship agreement with a top sportswear brand Macron.
# The Club has recorded a song together with Latvian band Arzemnieki, which took part in Eurovision - song and video will be released in due time.
# After years of our social work for Latvian communities, Latvian authorities have granted Riga United a status of Good Association meaning that companies now can donate some of their income tax to the Club.
# In 2017 Riga United celebrates its 10th birthday - festivities are planned for autumn.
# Men teams went to Estonia on a pre season tour, being hosted by local football clubs Kristine JK and our friends from Rumori Calcio.
For more information regarding the upcoming fixtures, please visit our website and follow us on social media.
We wish our teams all the best for the second half of the season and would like to invite you to support us at the stadium at every possible occasion.
Yours Riga United