News
Our coach Liga Patupa has been nominated to WSU Coach Award
22 / 05 / 2018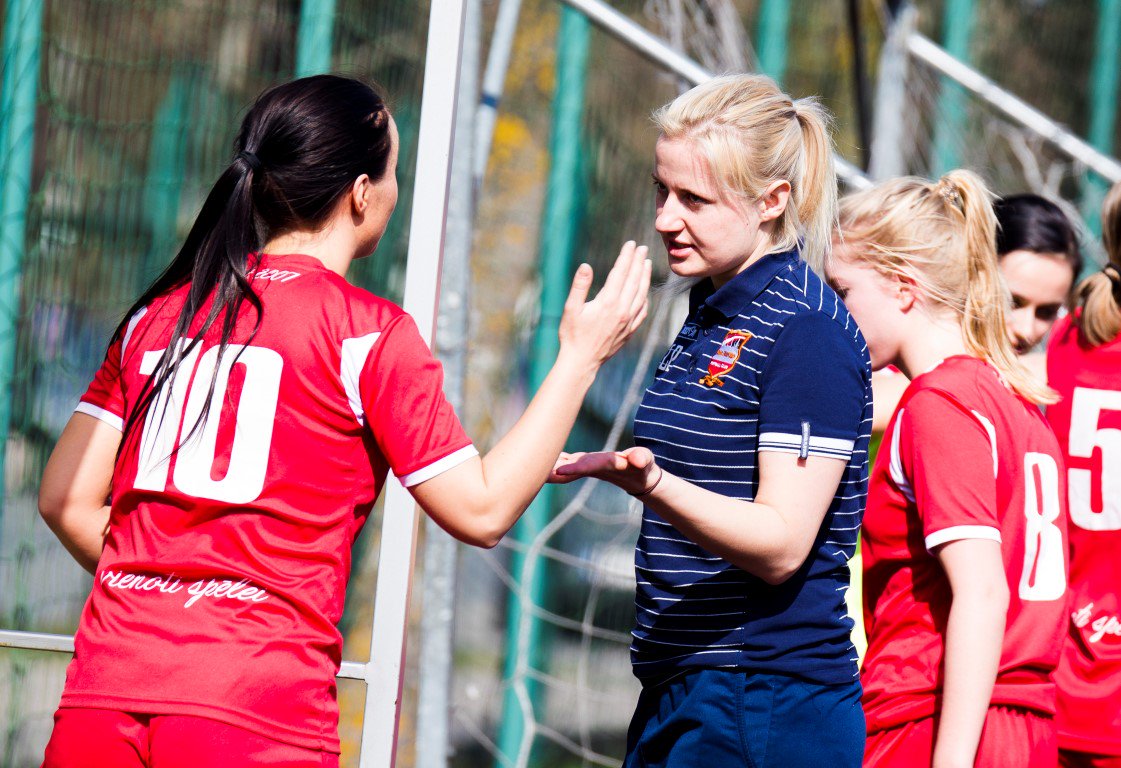 Portal Women Soccer United nominated our Academy & Ladies coach/player to an annual award for best female coach.
Please support our Liga with your vote in order to honour her commitment to the Club, the Country and the whole of football!
It take 20 seconds to vote, you can do it HERE.
Few words about Liga...
Liga Patupa has played for Riga United senior team since it was created, she is in her fifth straight season but now as a player coach.
Liga has coached with Riga United kids academy since it was formed in 2013.
She has coached young beginners classes for boys and girls groups. In the past few seasons she has developed herself by taking her badges and is now UEFA B qualified.
In 2017 Liga, along with one other female senior player, joined the five person board of Riga United and has been working tirelessly for the club. We believe Riga United might be the only football club in the Baltics with two female players on its board.
She travelled to Bayern Munich in 2017 where she spent a few days with the Bayern Munich Ladies team developing herself.
For the 2018 season, Liga has become head coach of the senior ladies team playing in the Latvian Premier League, She lost her first game in charge 3-1 against the current champions and Champions League representatives RFS and in her second match, the team won 7-1 away.
Liga has dedicated herself to Riga United FC as a player, academy coach, board member and now as ladies head coach. Positive, passionate and very hard working. She has helped enable Riga United to develop as the most cosmopolitan and inclusive football club in the Baltic states.
Thank you to Justin Walley for your nomination.