News
Mo Awada steps down after four years
07 / 10 / 2019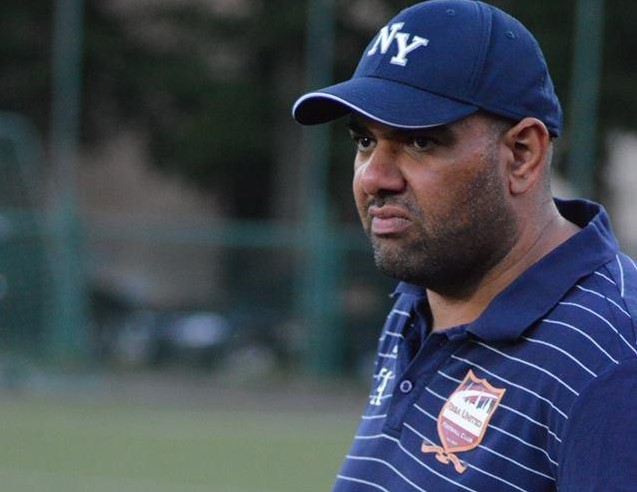 After more than four years in charge, Mo Awada is stepping down as manager of Riga United men
As the 2019 season draws to a close with a fourth-place finish in Latvian League Two (Northern Region), the board of Riga United has decided that the club must now look to the future by building a team of highly qualified coaches able to take both the men's and women's senior teams on to the next level.
"Latvian football is raising its standards in every tier of club football and youth football, and the Riga United FC Board feels that in order to be on a par with the level of competition and the quality of football envisioned for Latvia in the coming years, the club must now bring in a team of coaches that not only fulfill the coaching qualification criteria set out by the LFF but also create a team of qualified coaches who will lead the teams with a clear club philosophy and methodology."
Mo Awada became joint manager of Riga United in 2015 along with Graham Williams after previous head coach Jeffrey Young left the club for a coaching position in China and then assistant coach Justin Walley took over as head coach of Riga United Ladies.
Mo was the men's manager for the 2016 season and during his time in charge, Riga United finished as bronze medalists in 2018, earning the men's first league silverware since the reserves finished runners up in Latvian League 3 in 2014 under John Whitmore.
Riga United topped League 2 for much of 2019 but finished the season in disappointing fashion with five defeats in the final nine games to finish fourth overall, just missing out on silverware.
Mo's coaching staff for the 2019 season were Head Coach Pavel Gognidze along with assistant coach Sergey Vorobyov. The two men will continue to run the men's team post-season, however, further announcements about the club's plans for both the men's and women's teams will follow in the coming weeks.
Mo is staying with the club and hopes to have an active role with the Riga United Legends team as the club's veterans' team looks to train regularly and play frequent friendly matches against touring teams from abroad in the coming months.
Riga United Football Club would like to thank Mo Awada for all the years of hard work and personal time that he has given to this football club.